Laguna Luxury Tent If you are in Metro Manila or anywhere near the capital, this is one of the recommended activities! Please read our experience below!
There are many things happening around, and there is nothing wrong with taking a break. Yes, you need! Spending a short holiday on the beach? Go ahead. Just a day trip? no problem! Stay overnight? There are many choices! In these difficult situations, each of us needs some "my time". As long as you always take precautions, and always be cautious, and you have money, then go ahead and sometimes spoil yourself.
The good news is that with just a few clicks on the Internet, you can discover more things that are truly worthwhile! Did you know that glamping is now a hot topic when we talk about accommodation? Yes it is! Glamping is now considered one of the best measures to reduce stress in the country. Recently, we discovered this luxury tent site in the southeast of Metro Manila. BLOC camp A pioneer in Laguna Glamping!
You can read other articles:
What is a luxury tent?
Camping is a combination of "charm" and "camping". why? Because glamping is a kind of camping, but with complete facilities, it usually provides resort-style services. In short, this is not the typical or traditional camping we all know. You don't need to bring a lot of things, such as tents, sleeping bags, etc. With a luxury tent, almost everything is ready for you!
Just like camping, you can camp in nature, which is indeed ideal for some peace and tranquility. With a luxury tent, you don't need to worry about sudden rain during outdoor entertainment, because the cabin has a ceiling, the ceiling has 4 walls, and a comfortable bed to sleep in.
Bloc Farm Stay Farm Stays in Laguna
Since the summer in the Philippines has already begun, my friend and I decided to try glamping. We found this gem in Laguna that really caught our attention. Bloc camp and Bloc farm accommodation. Both luxury tented sites are located in Laguna and are owned by the same person. Group Farm Stay Located in Cavinti in Laguna, we went here before heading to the Bloc camp.
This luxury campsite is on the pasture and there are farm animals in the area such as cows, goats and rabbits.
Bloc Farm Stay
The T room at Bloc Farm Stay is comfortable, unique, picture-like and very cute! There are 4 t-rooms of different sizes on the site. Once you enter one of them, you will be attracted by the cuteness in them. Some T rooms are located on the second floor and can be used for group luxury tent gatherings, while some T rooms are only on the first floor, which is very suitable for couples.
Bloc Farm Stay's activity
You can try many interesting activities at Bloc Farm Stay. All of these are provided at different rates.
Cow milking
This is the first time I have done this, wow, I thought it was easy! I really didn't expect milking cows to be very challenging, lol. I thought you just need to squeeze them and let the milk flow into its glory haha! In fact, you need to follow some methods to get some milk. Don't worry, because there are guides that will teach you how to perform the operation correctly and make sure that the cows don't accidentally kick you (that's why you need to do this with caution!) I must say that this is my favorite of the event !
Calf feeding
Now I can say it is easy. At different speeds, you can experience calves feeding milk (2.5 liter bottles). No need to demonstrate, this is a piece of cake, ha ha.
bonfire
If you are obsessed with "Bacarda", Then you know this is one of the best things! They can set up a campfire for you.So bring some of your marshmallows and sticks "Loose Tea" Or sing heart with friends!
When the checkout time is up, you can buy milk from cows. I was hesitant at first because I was not sure how it tasted, but it was so good! We even bought more things to take home. They have pure milk flavor, chocolate and milk tea, all very good!
Lakeside luxury tent at Laguna Bloc camp
After staying at our farm, we went directly to Group camp. It is located in another Barangay, a 20-30 minute drive from Bloc Farm Stay.
Contrary to the Bloc farm stay, the Bloc campsite is located by the lake, right by the lake, once you walk out the back door, the lake will welcome you! For me, that is an absolute dream! The whole place enjoys a peaceful atmosphere, and at night, when the area is illuminated, it becomes magical!
Room T in the Bloc camp
The T room here is also the same as the T room at Bloc Farm Stay. The only difference is the location and surrounding environment. If you prefer to stay in a tent instead of room T, then you can do it here too. There are also tents by the lake for people who like traditional camping styles.
Activities at the Bloc camp
In addition to relaxing, you can also do some activities here.
Swim
You can swim in the lake. When we visited, I didn't try this activity because I don't like swimming very much…because I can't swim. It was cold at that time, my body couldn't cope with it, ha ha. My cousin tried this in the morning and she really liked it.
Kayaking
Since it is on the lake, you can also kayak. Unfortunately, we can't do this because we don't have enough time (all we did was take a lot of pictures where we didn't notice the time, haha.)
bonfire
Like Bloc Farm Stay, you can also sit by the campfire with friends. Sitting under the stars, laughing together, eating together, and being satisfied with each other's company. Really moved!
Frequently asked questions
1. How to book and how much is the price?
Just send them a message Facebook Or through Air bomb (Suitable for 4 people or Suitable for 2 people)
You can book through this Associate And get a discount of ₱3,100!
2. How to get there?
If you are using a private car, please click on the following link: Google Map link or Waze Link
If you want to use public transportation:
From PITX, take the bus bound for Sta. Laguna Cruz. Then, when you arrive at the Sta Cruz bus terminal, take a tricycle and ask the driver to take you to Bloc Camp in Brgy. Bugar, Caventy, Laguna.
3. Is there a WiFi connection?
There is no wifi connection in the T room of Bloc Farm Stay and Bloc Camp Site. However, you can tell the staff so that they can help you. Internet connection Because they have it in the office. If you plan to work there, it's best to bring your own pocket wireless network.
4. Can we bring our own food?
It is highly recommended to bring food. At Bloc Farm Stay, you can also cook in the kitchen (you also need to bring your own utensils.) If you don't want to disturb your own cooking, you can buy vegetables. Just tell the staff and they will prepare food for you. The same goes for the Bloc camp.
If you have never tried glamping, now is the right time, it is in Laguna! Do more adventures with your friends or relatives and discover more cute places!

About the writer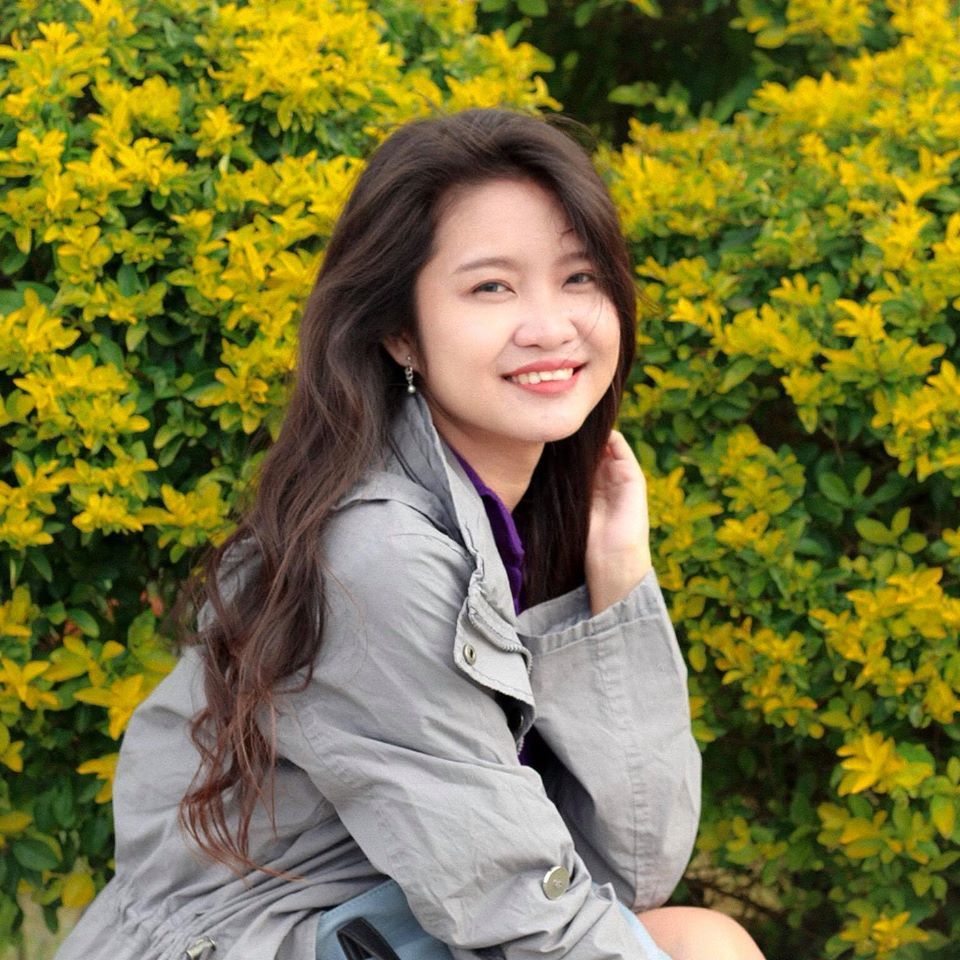 Hello!I'm Fatima. My first major trip was in the beautiful Cebu City in 2016. After that, I became interested in traveling. Now, I like to learn languages ​​and cultures of other countries. My goal is to visit at least one country every year and share my experience with others through writing or blogging.Witness my journey by following me Instagram.

Are you on Pinterest? Fix these!