Project designer Alicia Wachtel worked at hook In the commercial and judicial sectors, she was invited to try a new project: an alternative hospital of 50,000 square feet, which will be constructed in four phases. "This role provides opportunities for professional development, but at the time I thought the hospital was an ugly hotel," she said. However, after a meeting, she became obsessed with the industry. After working in the company for more than 20 years, she joined Cedars-Sinai in 2018 to lead capital projects related to expansion, off-campus growth, and transformation of care delivery. When she was preparing to speak at the HCD Expo in October, she shared the motivation that drives her work and life outside the office.
What do you like most about working in the field of healthcare design?
I like the complexity and human aspect of technology. Together they constitute a unique type of building.
What are the challenges of working in the healthcare design field that keep you awake at night?
obsolete. It takes a long time to complete our project-will our design today be the most cutting-edge in the next 10 or 20 years?
About healthcare design trends
give a thumbs up: Seek innovation. Technology is changing our perception of architecture and rehabilitation, and it is this assumption that may create entirely new things.
Not optimistic about: Adopt every new idea as a "cure" for all of this. With the introduction of new ideas, healthcare designers are convinced that there is only one option and no other solution is effective.
You will be speaking at the Cleveland Healthcare Design Expo and Conference 2021. What do you hope attendees learn from your meeting?
The knowledge that we personally possess needs to be shared and recorded so that all of us and our industry can continue to learn and work together to avoid repeating the same mistakes.
The three healthcare design projects you have participated in in the past year and your role
1 Cedars-Sinai Marina del Rey Replacement Hospital, New Replacement Hospital, Marina del Rey, CA, owner, executive director.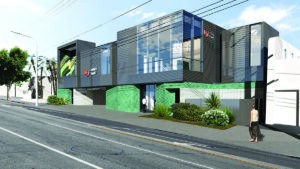 2 Hillhurst Urgent Care and Primary Care, Los Angeles, owner, executive director.
3 Los Angeles Clinic Cancer and Research Institute, owner, executive director.
Three unexpected objects on your desk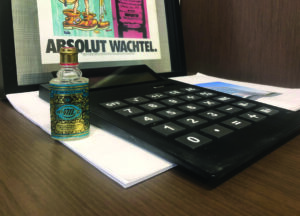 1 Small bottle of original 4117 cologne. A breath and memories of my childhood home and grandparents made me cheer up again.
2 huge simple calculators with huge buttons (a funny birthday gift, but it will never be lost because it is too big).
3 rolls of sketch paper. Most people think that I only attend meetings and no longer draw sketches.
Outside the office, you will most likely find me…
read.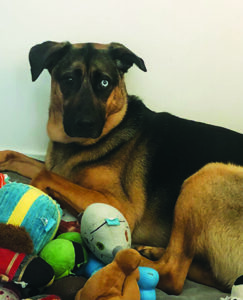 Dog or cat?
dog. I believe my children say they will take care of puppies.
Would you like coffee or tea?
coffee. It makes me sober.
How did you make your first dollar?
Internship as a professor in the School of Architecture during the university.
Your karaoke song?
No, no, no, not karaoke.
The first album you bought?
"The Dark Side of the Moon" by Pink Floyd.
Preferred cocktail?
Bloody Mary.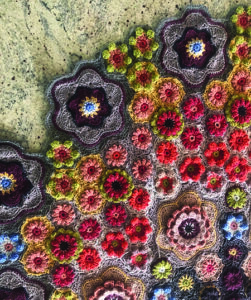 Your hidden talent?
Knitting/crochet. It started at the request of my daughter to knit baby Yoda!
If I didn't work in healthcare, I would…
A researcher. I really like to discover, fill in knowledge gaps, and contribute to the development of new things.
I have an irrational fear…
Dead bird.
favorite…
Quote "Traveler, there is no way. The way is out." (Spanish sounds more beautiful). ——Antonio Machado, Spanish poet.
movie Features Saga Noren, from "The Bridge" (Broen), a detective on the autism spectrum in Sweden. She is unapologetic, honest, smart and knows nothing about socially-an interesting and surprising combination of the black detective genre.
Weekend activities A day trip out of town.
Band/Music Artists Cold Play and Tame Impala (a psychedelic music project of Australian multi-instrumentalist Kevin Parker).
Guilty pleasure Skip the gym.
Application/website Audible.
sports football.
team Penarol Uruguay football team.
Visit the city Melbourne. The city has the European charm of decades ago and the creativity and characteristics of a modern island city. It is also very beautiful, even though I have an accent, people never ask where I come from.